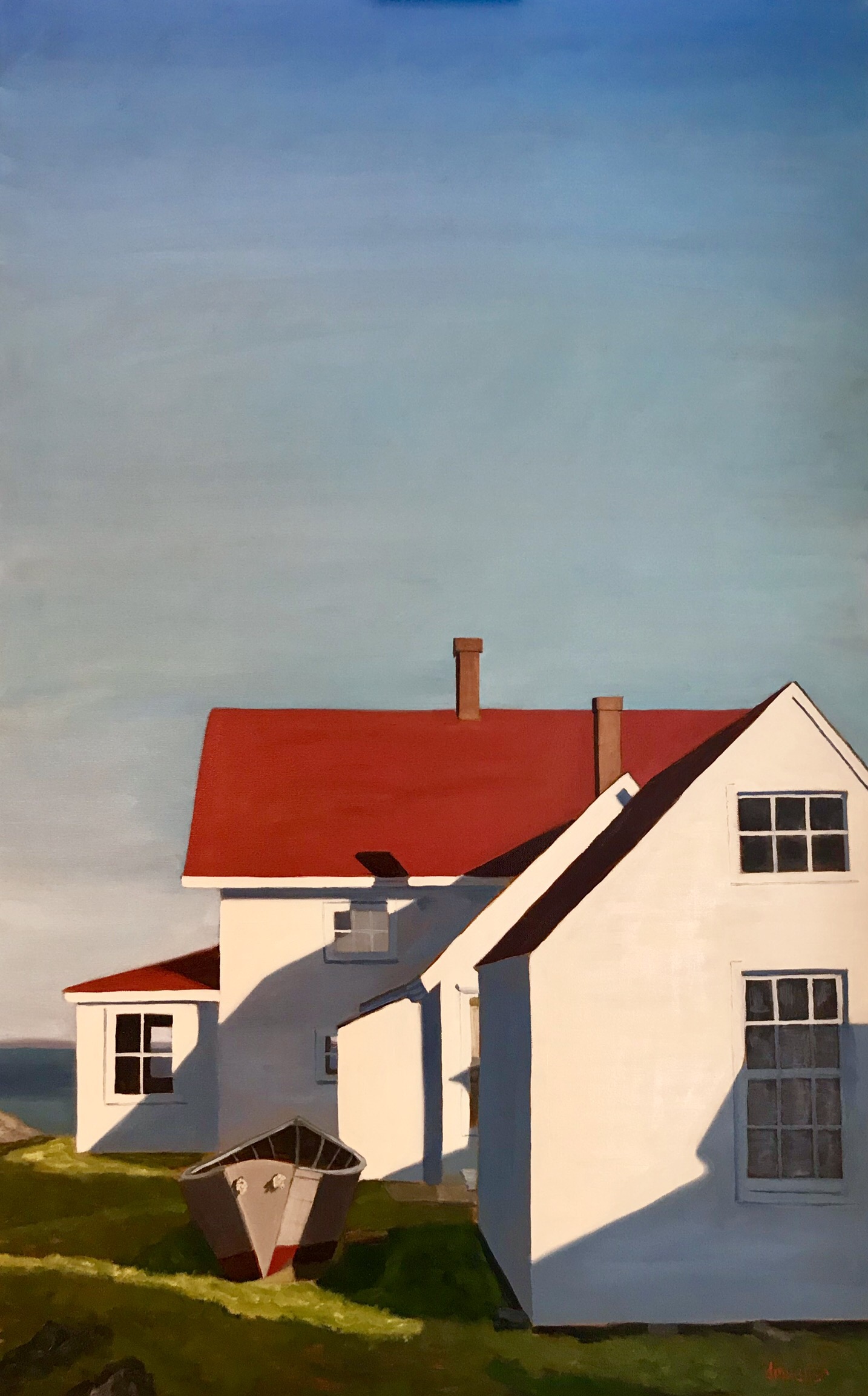 Debbie Mueller's painting "Morning Geometry" has been awarded First Place in the Landscape division of Artist's Magazine Annual Art Competition for artists with less than six years of painting experience (Student Division). The painting will be featured in the December issue of Artist's Magazine.
NHAA Exhibit at Sunapee
NHAA Takes Part in the 85th Annual Craftmen's Fair. Twenty-seven New Hampshire Art Association juired artist including photographers, printmakers, painters and illustrators, will be
displaying and selling their work during the 85th annual League of NH Craftsmen's Fair.
One of the oldest craft fairs in the country, the fair takes place August 4 through 12 from 10 a.m. to 5 p.m. at Mount Sunapee Resort in Newbury.
NHAA has had a long history with the League of NH Craftsmane having formed a partnership when the League no longer included a fine art category.
Located in Tent A, NHAA artists include Barbara Stevens Adams, Phil Bean, Eileen Belanger,
Debbie Campbell, Davida Cook, Heather Crowley, Becky Darling, Sherie Dowsett, Holly Elkins,
Steve Genatossio, Roger Goldenberg, Maryclare Heffernan, Marylou Ashooh Lazos, Luci Lesmerises, Kent Maxwell, Keri McAndrews, Judith Mckenna, Lisa McManus, Robin Oliver , Susan Peterson, Joshua Prince, Betty Quinn, Joe Reardon, Marilene Sawaf, Rosanne Stavola, and David Zerba.
A note of thanks to the members that help make Craftmen's fair successful especially to Debbie Campbell, our lead coordinator.
 
NHAA's Summer Exhibit at Sheafe thru Aug. 26
The New Hampshire Art Association's 2018 summer exhibit and sale at Sheafe Warehouse in Portsmouth's historic waterfront Prescott Park continues through Aug. 26 Paintings, photographs, small sculpture and notecards created by 50 artist members of the NHAA will
be displayed in the historic building. Demonstrations of artistic techniques and all
media will be scheduled on Sunday afternoons and hands-on children's art activities (print-making, clay and carved stone sculpture, batik, and weaving) will be offered free of charge on Saturdays.

Photographer Larry Elbroch is exhibiting Images of Asia at the Aryaloka Buddhist Center Gallery, 14 Heartwood Circle, Newmarket, NH. Now throught August 31st www.aryloka.org

Shawn Pelech and JoAnn Portalupi have a Side-by-Side painting exhibition at the Morgan Gallery. This exhibit runs through September 1st. Located at Kittery Community Center, 120
Rogers Rd., Kittery Maine www.kitterycommunitycenter.org